If you live in Loves Park or the surrounding area and need a trusted veterinarian to care for your pets – look no further. The doctors have licensed IL veterinarians, treating all types of pets. Your pets' health and wellbeing are very important to us, and we take every possible measure to give your animals the care they deserve.
Our Doctors

Dr. Purviance graduated from the University of Missouri College of Veterinary Medicine in 1979. He started in a large animal predominant practice in Northwest Missouri for 3 1/2 years before joining Brookside Veterinary Clinic in the fall of 1982. He and his wife have three grown children, and a black lab named Buck, along with 2 horses and 4 ponies. In his spare time, he enjoys horseback riding, gardening, biking, and hiking. His professional interests include dermatology, dentistry, and general surgery.
-Joined Brookside Veterinary Clinic in 1982
-University of Missouri College of Veterinary Medicine

Dr. Damman joined the practice in the spring of 2009. Prior to working at Brookside he worked in veterinary practices in Wisconsin, Minnesota, and Indiana, as well as doing graduate studies at the University of Illinois. He his wife and three children live in rural southern Wisconsin with their cat Patches and pony Summer. When not seeing patients he enjoys, reading, Madison working around the yard, watching his kids play sports. His medical interests are dentistry, geriatric preventative medicine, soft tissue surgery, and treatment and prevention of osteoarthritis.
-Joined Brookside Veterinary Clinic in 2009
-University of Wisconsin-Madison School of Veterinary Medicine
-University of Illinois

Dr. Theyerl graduated from the University of Minnesota College of Veterinary Medicine in 1990. She started her veterinary career in emergency medicine and critical care but transitioned to the more manageable pace of daily practice in 2008 to allow for more time with her family. She is married with two sons. Her family also includes an adopted beagle named Chance and Penelope the cat. Her special interests include hematology, clinical pathology, and internal medicine, especially as they relate to critical care. When she isn't at work or running her children around, she enjoys cooking, attending church functions, reading, brewing beer and geocaching.
-Joined Brookside Veterinary Clinic in 2008
-University of Minnesota College of Veterinary Medicine
Our Staff
---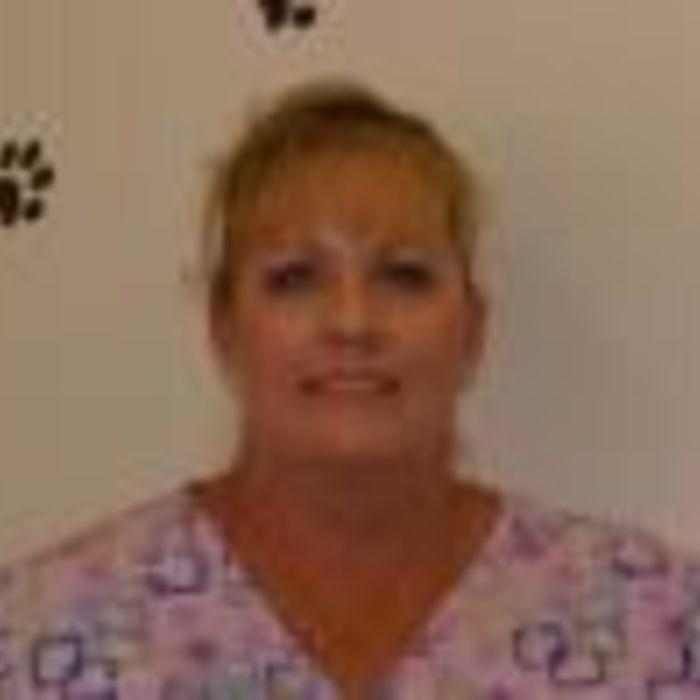 Beth | Receptionist
Beth joined Brookside in 1999. She and her husband have 2 grown sons and one grandchild. Her furry family consists of 2 dogs Wally and Chance, and 2 cats Man and Tilt. She enjoys spending her free time with family and friends especially her Boo (granddaughter) as well as boating, water skiing, snow skiing, motorcycle riding and gardening. What she enjoys most at Brookside is helping our clients keep their pets healthy and happy.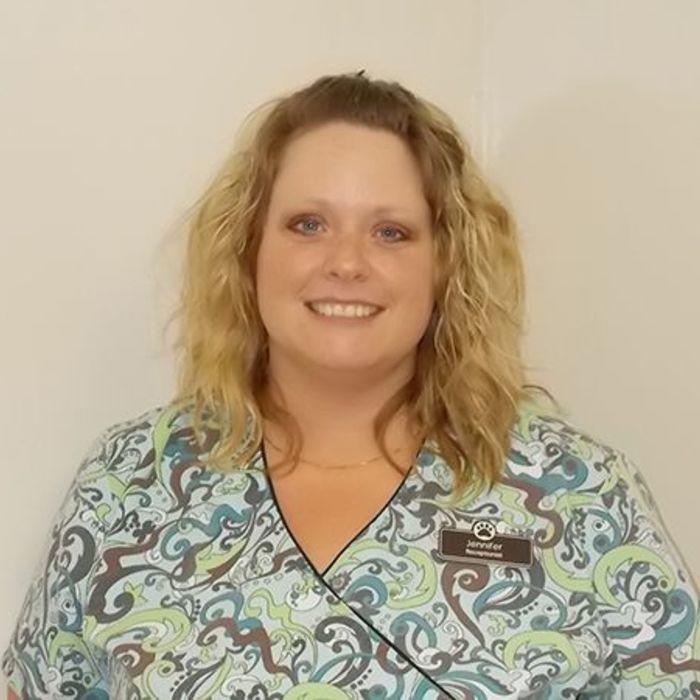 Jennifer | Receptionist​
Jennifer joined Brookside in February of 2014, she has lived in Rockford with her husband and 3 children ages 21, 18 and 16. Her pet family members include 2 dogs, Jesse and Lexi. In her spare time, she enjoys cooking and reading and singing. She also finds time to be the part-time worship director at her church and cuts and styles hair on her days off for friends and family members. Dawn | Receptionist​
Dawn joined our staff at Brookside in August of 2014. Dawn attended Rock Valley College majoring in Accounting and Business Management. She married and fully devoted her life to her family for over 25 years and currently has eight grandchildren. Dawn has many interests including teen ministry, watercolor painting, knitting, hiking, and her animals. Working with wildlife rehabbers, breeding exotic animals, and working on a farm growing up has given her a very diverse animal education. With all the exposures to other animals, dogs still hold that special spot in her heart. She currently has four Aussies of varying sizes, shapes, colors, and background history.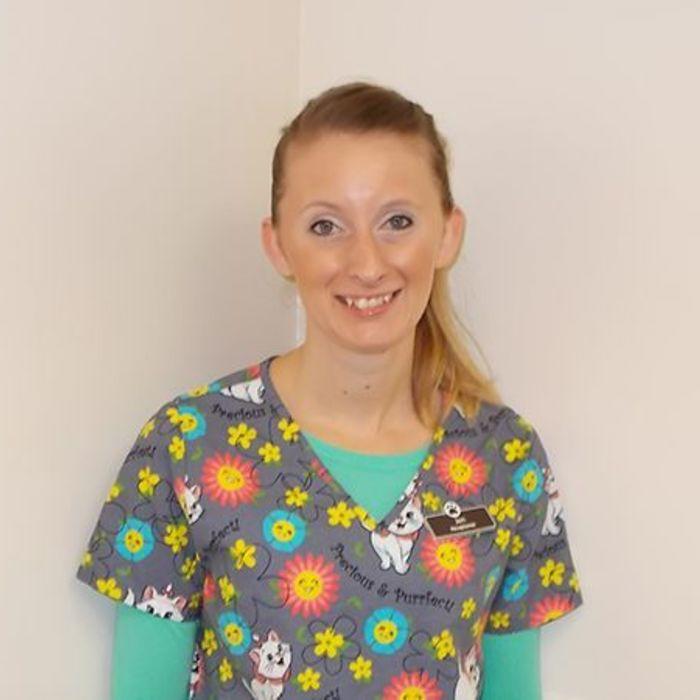 Jen | Receptionist​
Jennifer is our newest addition to our team, she is part of our receptionist staff.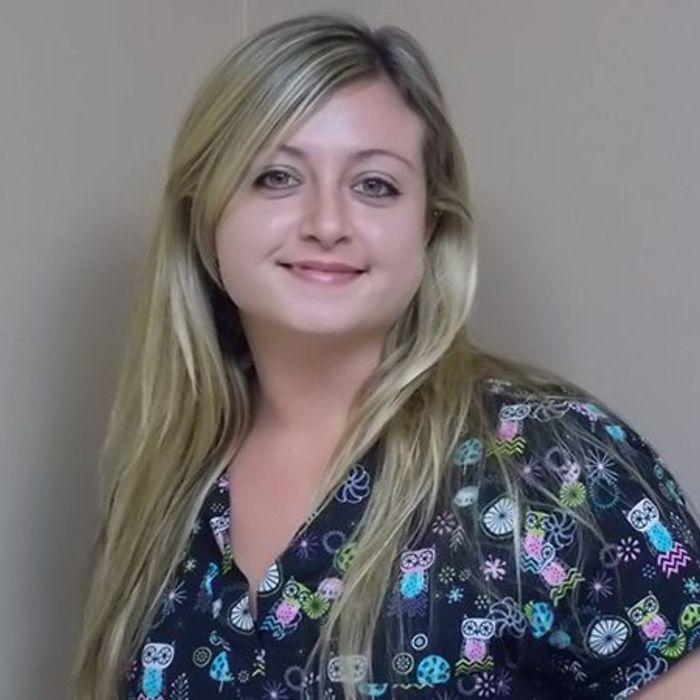 Haley | CVT​
Haley joined the Brookside Family in June of 2014. She is a graduate of Rockford Career College's Veterinary Technician program. Her pets include 2dogs, 2cats and 2horses. She enjoys riding her horses and photography in her free time. Rachel | CVT
Coming Soon... Katherine | Technician
Coming Soon...