If you live in Loves Park or the surrounding area and need a trusted veterinarian to care for your pets – look no further. The doctors have licensed IL veterinarians, treating all types of pets. Your pets' health and well being are very important to us, and we take every possible measure to give your animals the care they deserve.
Our Doctors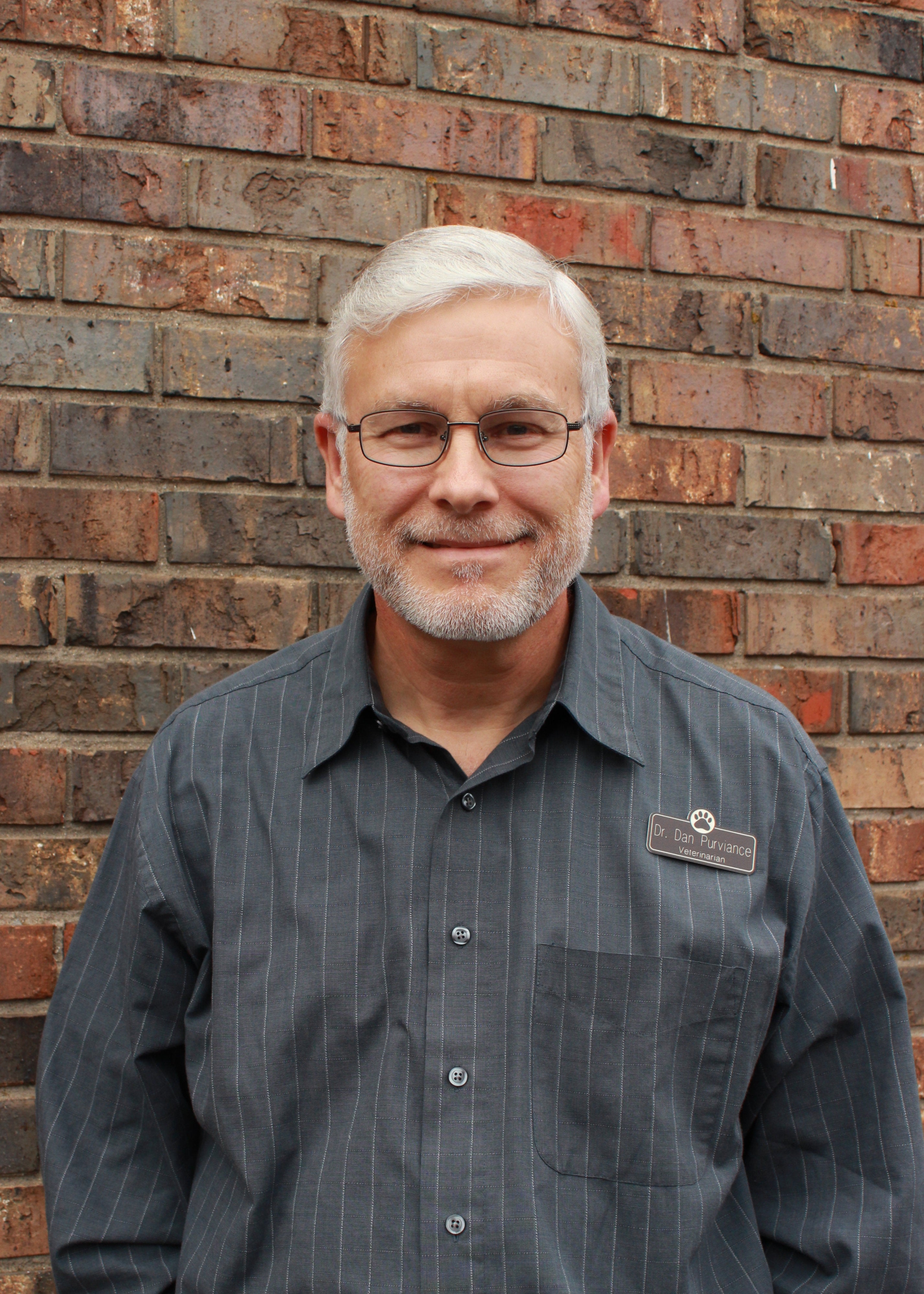 Dr. Purviance graduated from the University of Missouri College of Veterinary Medicine in 1979. After treating farm animals for 3 years, he moved to Loves Park and joined Brookside. He and his wife have three grown children and one grandchild. They have enjoyed numerous pets through the years and are currently still enjoying their ponies: Starburst, Cracker Jacks, Popcorn, and Cocco. In his spare time, he likes woodworking, biking, spending time with friends and most of all helping youngsters learn good horsemanship skills.
-Joined Brookside Veterinary Clinic in 1982
-University of Missouri College of Veterinary Medicine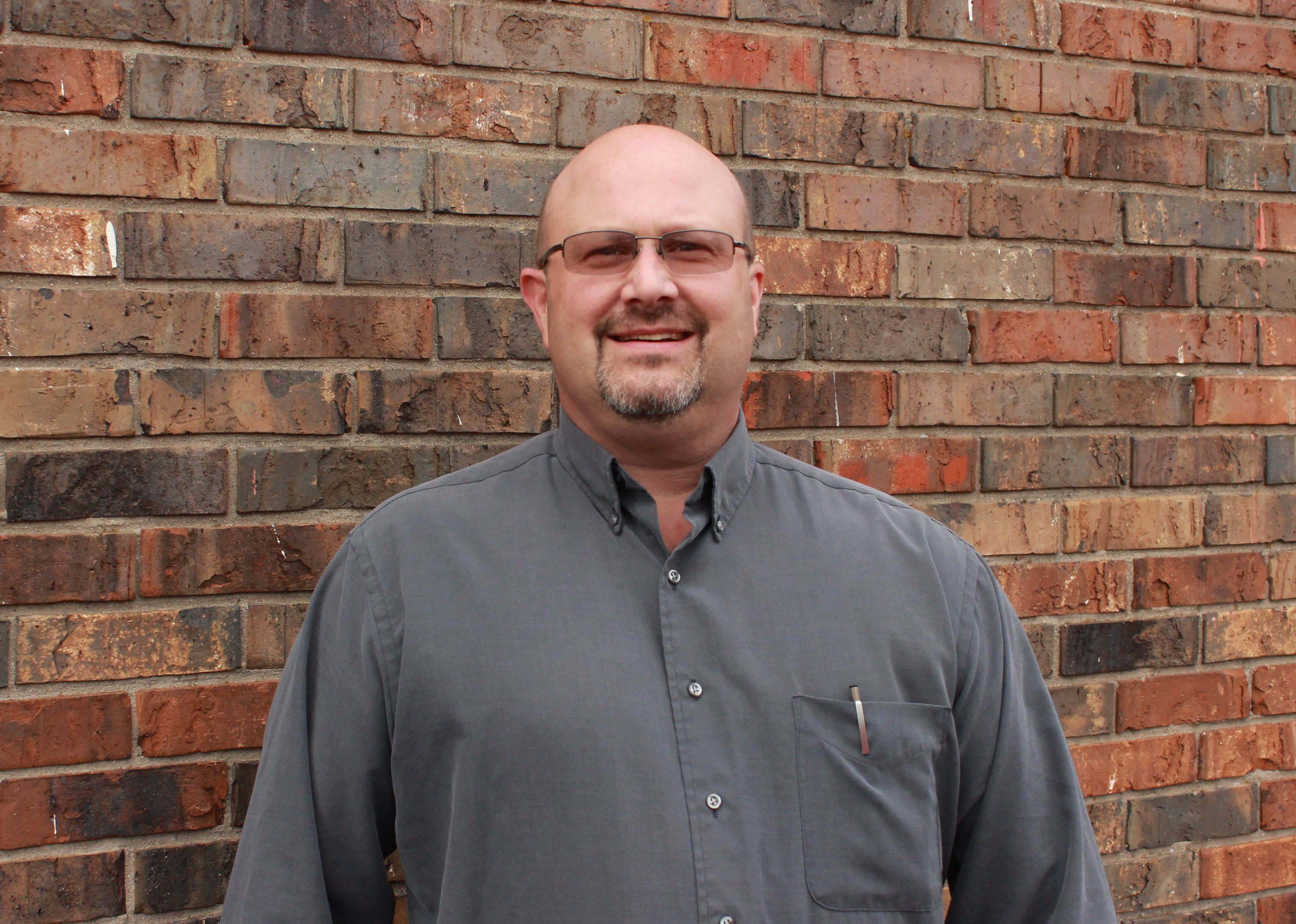 Dr. Damman joined the practice in 2009. Prior to working at Brookside he worked in veterinary practices in Wisconsin, Minnesota, and Indiana, as well as doing graduate studies at the University of Illinois. He his wife and three children live in rural southern Wisconsin with their cat Patches and pony Summer. When not seeing patients he enjoys, reading, working around the yard, watching his kids play sports. His medical interests are dentistry, geriatric preventative medicine, soft tissue surgery, and treatment and prevention of osteoarthritis.
-Joined Brookside Veterinary Clinic in 2009
-University of Wisconsin-Madison School of Veterinary Medicine
-University of Illinois-Champaign Urbana
Our Staff
---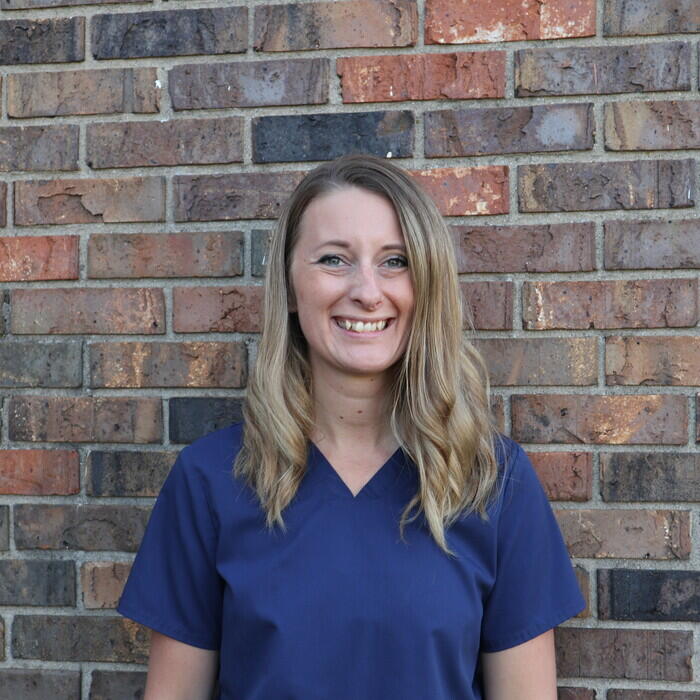 Jen | Office Manager
Jen is our office manager and lead receptionist. She has been with us since 2014. She is one of the cheerful voices you hear on the phone when making an appointment. She brings organization and direction to the clinic and staff. When not at the clinic she enjoys spending time with her husband and their two dogs Molly and Jase.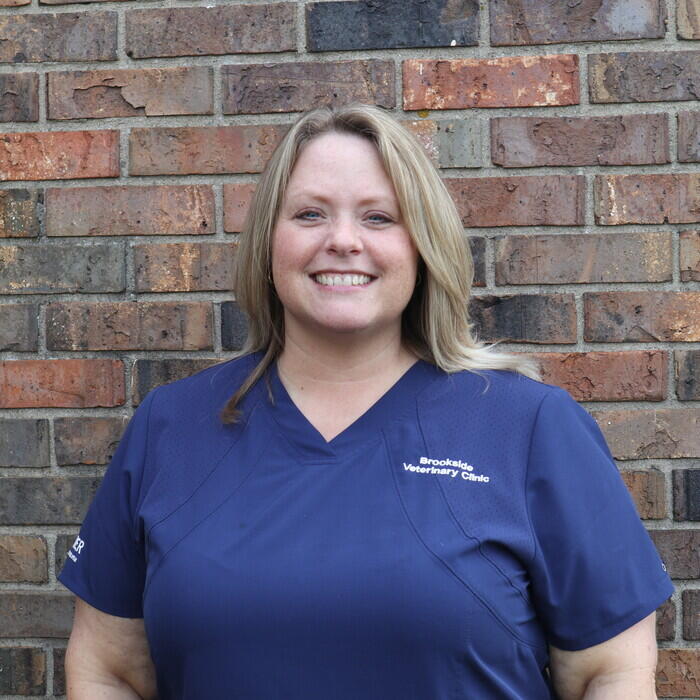 Jennifer | Receptionist​
Jennifer has been a receptionist at Brookside since 2014. She and her husband have 3 grown children. Her pet family consists of two dogs, Jesse and Lexi. In her spare time, she enjoys baking for co workers and friends, and spending time with her family.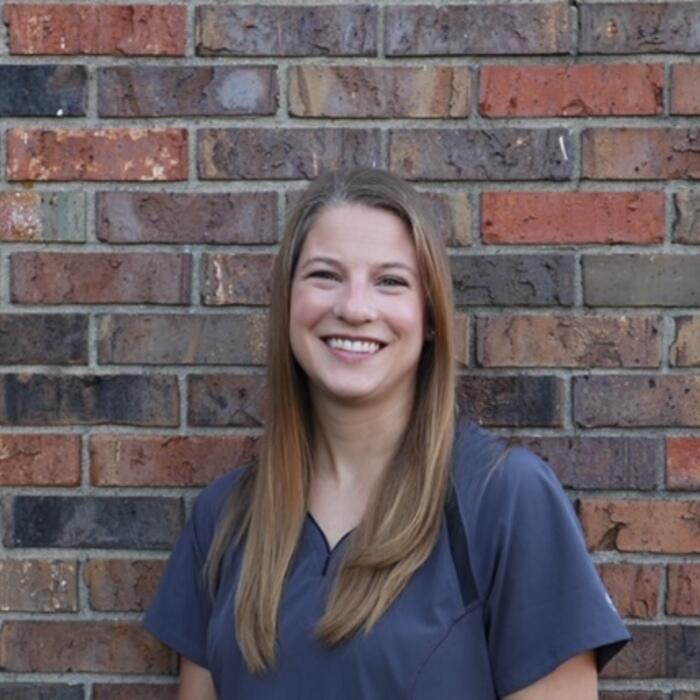 Krissyy | Certified Veterinary Technician
Krissyy has been a Certified Veterinary Technician at Brookside since 2016. She graduated from Rockford Career College in 2014. In her spare time she enjoys riding horses and spending quality time with her children. Her pets include two dogs, a cat, a rabbit, a leopard gecko, a few fish aqauriums, and a pony named Lady.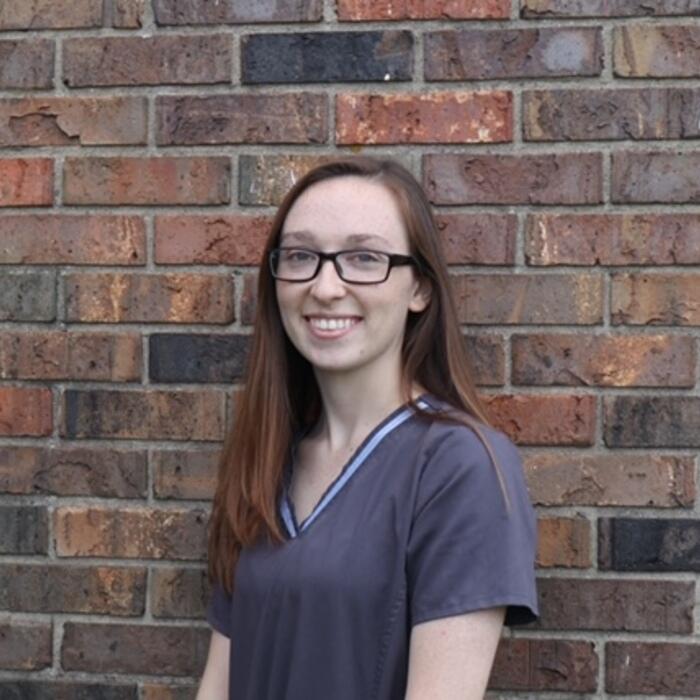 Katie | Veterinary Technician
Katie is a Veterinary Technician that joined Brookside October 2017. She graduated from Broadview University in 2017. In her spare time she enjoys playing volleyball. Her pets include one German Shepherd Mix named Turner and two cats Frank and Jesse.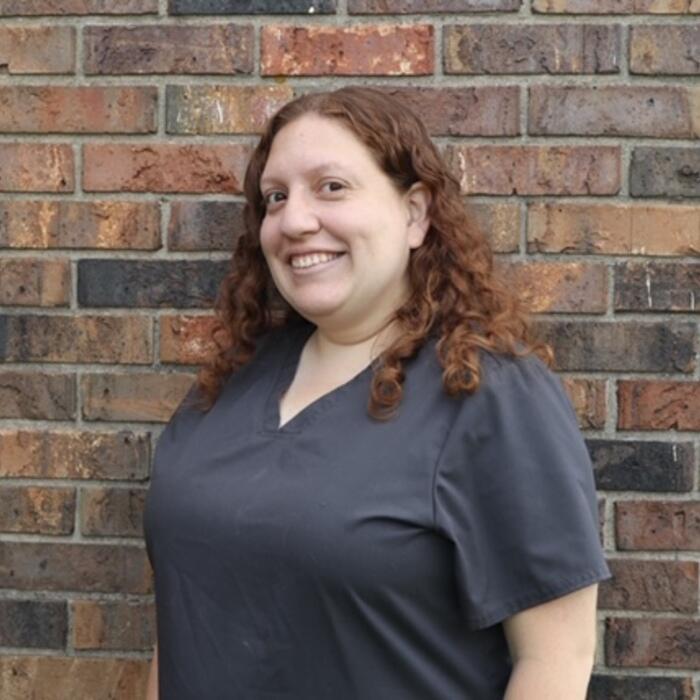 Cat | Certified Veterinary Technician
Cat began her journey at Brookside in December of 2018 when she completed an externship through Rockford Career College. Cat graduated in March of 2019 from RCC. She has since rejoined Brookside working as a full-time CVT. She also has 3 years of prior experience working as a groomer. At home she enjoys spending time with her cat Doodle and dog Izzy.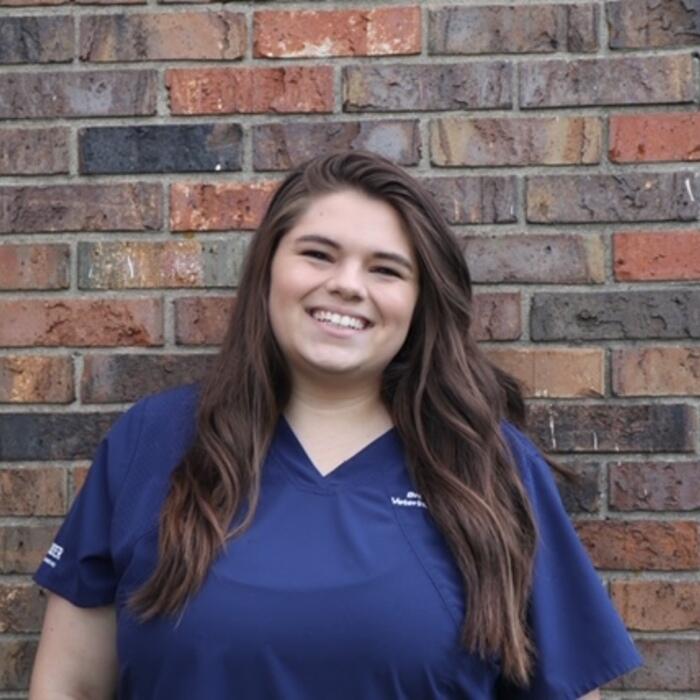 Adelle | Veterinary Technician Assistant
Adelle has been working at Brookside for 2 years now, she began working at Brookside in October of 2018. She aspires to be a CVT and you will often see her escorting you and your furry friend to an exam room before the doctor comes in. In her free time she spends time with her cat Nala and her dogs Jake and Auggie. Adelle also has a passion for exotics and therefore has 2 leopard geckos Sugar and Spice and a crested gecko named Levi.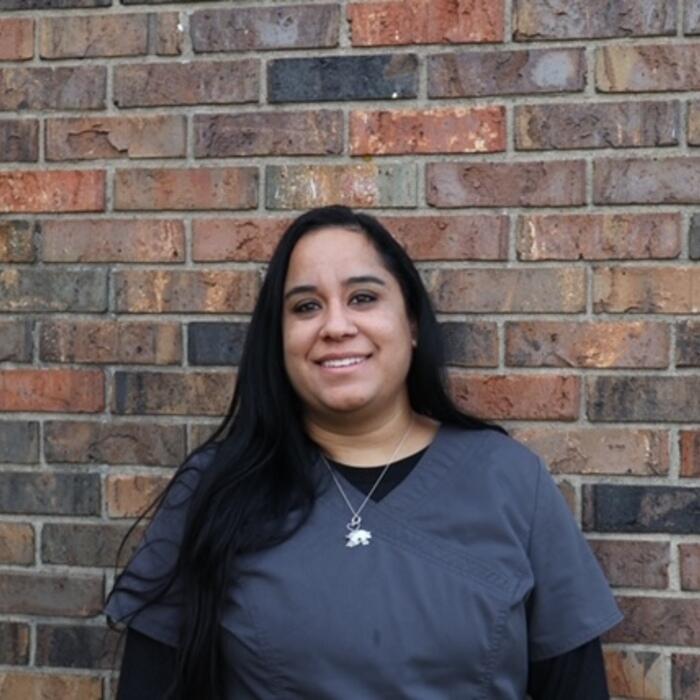 Veronica | Certified Veterinary Assistant
Originally from New York, and after living in Florida, overseas in Belgium, and in Wisconsin, Veronica has now settled in Illinois with her husband and two sons. Currently a CVA, Veronica is working towards earning her CVT certification. Veronica has worked as a dog groomer, did volunteer work for County Animal Services, and has over nine years of experience in both private practice and Animal Shelter work. Veronica joined the team at Brookside in August of 2020. During her spare time, she's usually running around after her two young boys! She has three dogs and two cats.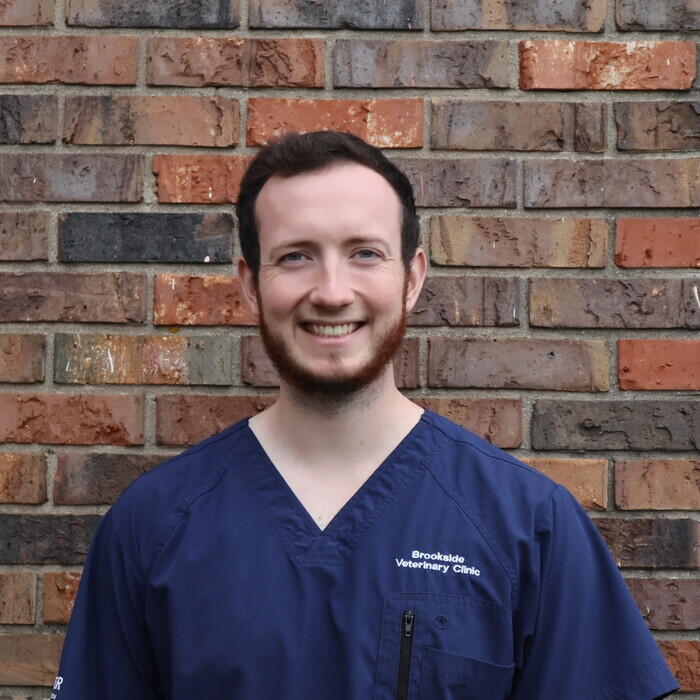 Conley | Kennel
Conley started working at Brookside in November of 2015. He currently attends Rockford University and aspires to become a Doctor of Veterinary Medicine. He enjoys spending time at home with his two dogs Enzo and Daphne.