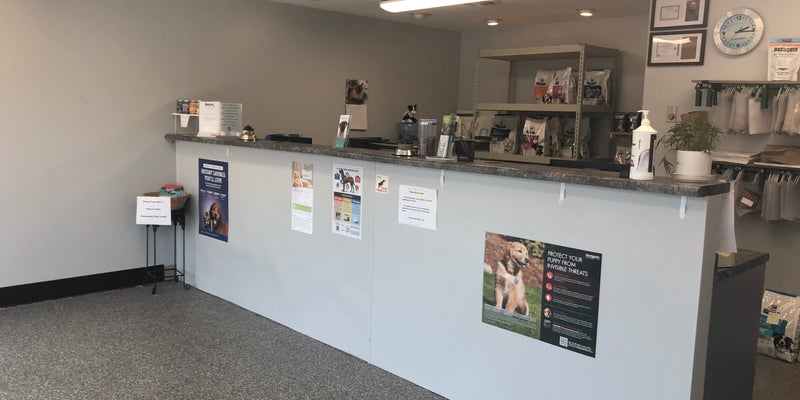 Welcome to Brookside Vet Clinic
We ask that you come 15 minutes early to your appointment if you are new to us.
We will have you fill out a new patient form or if you would like you can print and fill out the form beforehand. It is linked under our patient form tab to the right.
You can wait in your car or in our lobby after you check in. When there is a room available we will let you know where to go. We have 3 rooms to the right when you enter the building. Each room is labeled above the door.
If you have any questions before hand you can contact us at 815-654-2012.